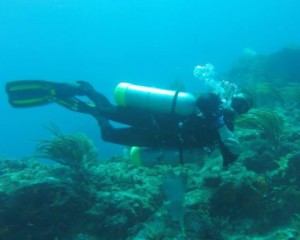 Thunder Country Diving is happy to announce that our very own instructor Richard Stuart was the first in Canada to be certified as an SSI Sidemount Instructor! Sidemount diving provides many benefits to divers who are looking to try a new equipment configuration then the traditional back-mount. Diving sidmount allows for a more streamlined profile, full redundancy, and the configuration is less strenuous on your back an knees.  One of the main advantages to sidemount is that the cylinders are easily clipped and unclipped in the water allowing the diver to reduce the amount of weight when entering/exiting the water.
Course Fee: $350.00
Whats Included: Class/pool time, open water dives, air fills, weights, and certification card.
*Complete Sidemount equipment can be supplied if required – Fees will apply*
What to Expect:
– Use of single and double tank sidemount
– Learning to choose the right gear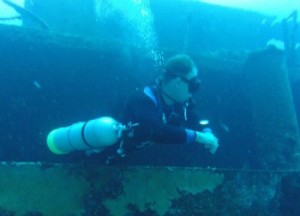 – Customize your BCD, rigging your tanks
– Regulator position and hose routing options
– Donning and doffing gear in different dive conditions
– Propulsion Techniques
– Proper weighting
– Achieve proper trim and buoyancy
– How to properly manage "free flows" safely
– Gas sharing between dive buddies
– Gas planning / management
Course Schedule:
Classroom – approx 4 hrs total
Pool – 2 Sessions approx 4 to 6 hours total
* Intro to Sidemount will count as one of the required pool sessions*
Open Water Dives – 1 day (min two dives required)
*Additional pool time or open water dives available on request – fees will apply*
Upon successful completion of this course you will also receive your SSI Perfect Buoyancy Certification at no extra cost!
* Student is responsible for SSI fees and cost of c-card if ordered*
Try Sidemount: As this is a newer course we are offering a "Try Sidemount" to peak your interest and get you started! To try sidemount it is a fee of $50.00, that cost will be credited towards the course cost should you decide to sign up for the full course. In addition if you complete a try sidemount it will count towards one of your course lessons . The dates for the upcoming try sidemount are:
May 12th and May 19th at 6:30 PM.